I came across this "how to" video and thought it was too cute of a gift not to share. It also looks easy to make and I love personalized gifts made from the heart. Plus they're easy on the wallet.
;)
There are several great gifts you can buy for a reader or writer. Gift card to bookstore or Amazon. New release novels. A Kindle or Nook (if you have that kind of extra cash)
But, there are also great things you can make. This Martha Stewart video shows an easy way to make beautiful bookmarks.
I love the idea of bookmarks as gifts but think you could go one step further and really personalize them. For example, you could make a cardboard bookmark and add a quote from their favorite novel on it, or copy and print the cover of their favorite novel. If the gift is for an author, you could put one of their novel covers on the bookmark.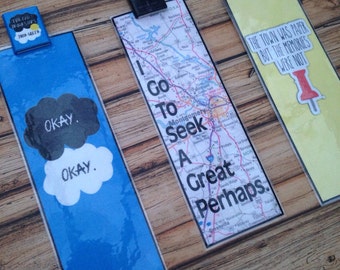 But why stop there? You could do the same thing with ornaments, personalizing them with book covers or quotes from popular or favorite novels. I even saw a "how to" post on doing this same thing but on coffee mugs with sharpies. I'm not that artistic so that idea wouldn't work for me but the others would.
Here are some links to getting crafty and creative with your gifts. Enjoy and if you have any DIY gift ideas, please add them in the comments as I'd love to know.
Imagine printing colored copies of favorite book covers and quotes and using them instead of pictures or printed paper for the crafts below.
I'm going to make a few of my own this weekend then share the steps and results next week, so check back!
Thanks all and happy gifting!!!!!